Sponsored: From the Kentucky Center for the Arts to the Kentucky International Convention Center expansion, Whittenberg Construction has managed the construction of many of our city's most iconic locations since 1924.
By BUILDERS EXCHANGE OF KENTUCKY |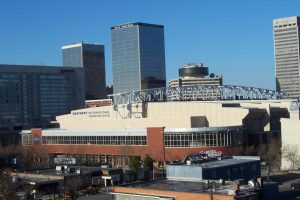 Whittenberg Construction has built the face of Louisville. From the Kentucky Center for the Arts to the Kentucky International Convention Center expansion, the full service general contractor has managed the construction of many of our city's most iconic locations since 1924.
"We just completed the new Fairy Penguin exhibit at the Louisville Zoo, which is really an amazing project," said Terri Albert, the company's Business Development and Marketing Manager. "Along with the new elephant exhibit." The Louisville Zoo, she said, "is always one of my favorite clients."
Whittenberg Construction has been a member of Builders Exchange of Kentucky since 2003, but these days their staff can access and share plans more efficiently than ever. Builders Exchange is a non-profit organization that hunts down every construction lead in the region. They recently launched their upgraded online plan room, accessible to their membership from anywhere, even by smart phone.
Without Builders Exchange, Albert said, the process of finding appropriate projects for Whittenberg would be a full-time job in itself.
The leads Builders Exchange provides are the fruit of an excellent team of construction reporters. "They are great resources for information. I'll make a phone call if I need to know something," said Albert. "'Mary Beth, can you find out for me?' They are such a valuable resource because they know all the architects. They know most of the owners and they can get information that other people really can't."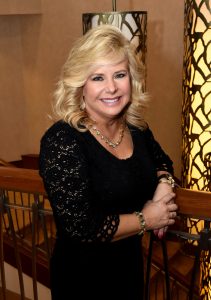 The feeling is mutual. By coincidence, Terri Albert and construction reporter Mary Beth Hewett have known each other for about two decades. Their kids, now 25, were in second grade together; their friendship hasn't waned in all these years. Their business relationship is newer, but Hewett characterizes it as one of "mutual trust and respect."
Hewett's job is made easier because architects and owners know and trust the construction reporters at Builders Exchange as well. Theirs is a valuable service to all involved.
"We can get that information on our website," said Hewett, "and get [it] out to a thousand members versus a thousand people calling that one owner or architect and asking the same questions over and over."
Whittenberg also uses Builders Exchange's workers' compensation insurance. The non-profit provides health insurance and an educational and training center to its members as well.
While most of Builders Exchange's members are subcontractors, there are special resources available for general contractors, like Private Planroom Plus. This service allows Whittenberg to release projects to partner subcontractors and keep their business private inside the online platform.
"We know what subs are looking at it, who's downloaded the plans. We know who's interested in what we're doing, and it's a great way for us to disseminate this information quickly." With a click, everyone is in the know. "It sure beats the old days when they used to have to fax invitations out," said Albert.
Builders Exchange's online platform got a facelift last February with IPIN 10.0, internally known as the Deskpad. Of the tool, that works with any OS or device, Albert said, "It's much easier to access the information you're looking for… It's one click, right into the information you need."
There are a number of user-friendly filters for, as Albert said, "drilling down" into pertinent leads. Members can look for projects based on dollar amount, size, and specific fields, like plumbing or electrical work. "We like to get projects in the very early stages," said Albert, "so we can also filter that out."
Steve Samuels, esitomator with Whittenberg, says, "Builders Exchange is an excellent tool for the managing and distribution of bidding documents. Their team is excellent at keeping the vendor database up to date and posting documents appropriately. We are able to distribute and manage Invitations on multiple projects simultaneously. Their Systems are very user friendly and fast. We like the fact that our subcontractors and vendors are able to view or download documents free of charge. The use of their 'Archived' projects has been very useful on multiple projects as well. When bid dates change or addendums are posted, we are able to effectively communicate this information to the subcontractors and vendors with little effort."
When you're looking for a steady foundation, trust is key. Builders Exchange of Kentucky and Whittenberg Construction make that connection with their members and employees every day.
Think Builders Exchange of Kentucky can help your business? Find out more and sign up for a free trial at their website.