America Place expanding in River Ridge.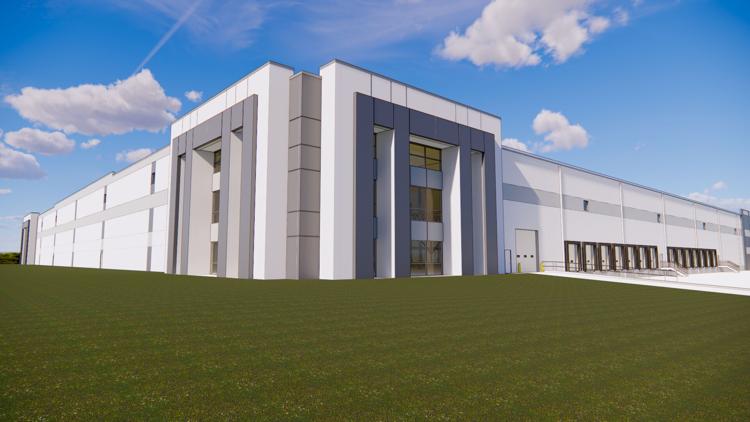 JEFFERSONVILLE — Real estate developer America Place looks to continue expansion of its Winner's Circle campus at the River Ridge Commerce Center with the announcement of its planned Phase IV and V warehouse and distribution facilities.
Totaling a combined 570,000 square feet, the new Class A industrial buildings are scheduled for completion in late Q2 of 2022 and bring much-needed capacity to the fast-growing property.
"We are so excited to see our Winner's Circle Campus continue its ongoing growth," said America Place founder and CEO Jim Karp. "Thanks to the cooperation of the River Ridge Development Authority, One Southern Indiana and Mayor Mike Moore, we're confident these new additions will help ensure that success continues for our partners and the region."
The America Place campus at River Ridge has reached 100% leased capacity, with Idemitsu Lubrication America Corporation and Affinity Apparel most recently installing operations at the Southern Indiana site.
"The River Ridge Development Authority couldn't be more pleased to see our partners at America Place beginning construction of two new industrial spec buildings in the River Ridge Commerce Center. Given the amount of demand recently from end users looking to invest in new operations in our region, we are confident that the world-class team at America Place will deliver two buildings that won't be on the market for long." said Devin Hillsdon-Smith, deputy director of the River Ridge Development Authority.
The new River Ridge developments feature Jeffersonville's Kovert Hawkins as architects and Louisville-based Whittenburg Construction as general contractors. The larger, cross-docked Phase IV facility will total 420,000 square feet and will be located off Lewman Way. The 150,000-square foot, single load Phase V facility will sit adjacent to Salem Road.
"America Place continues to be one of the strongest partners Jeffersonville has. Their positive growth and forward thinking are setting our community up for success for decades to come," Mayor Mike Moore said.
The 6,000-acre River Ridge Commerce Center office park is already home to six Class A commercial buildings developed by America Place. Other industry leaders calling America Place's campus home include Enjoy Life Foods, Tenneco, Pharmacord, Bluegrass Supply Chain Services.
https://www.newsandtribune.com/news/america-place-expanding-in-river-ridge/article_6826a9f2-eeee-11eb-ad7a-b7c8739dc0a3.html